Published 18 hours ago
Submitted by Cisco Systems, Inc.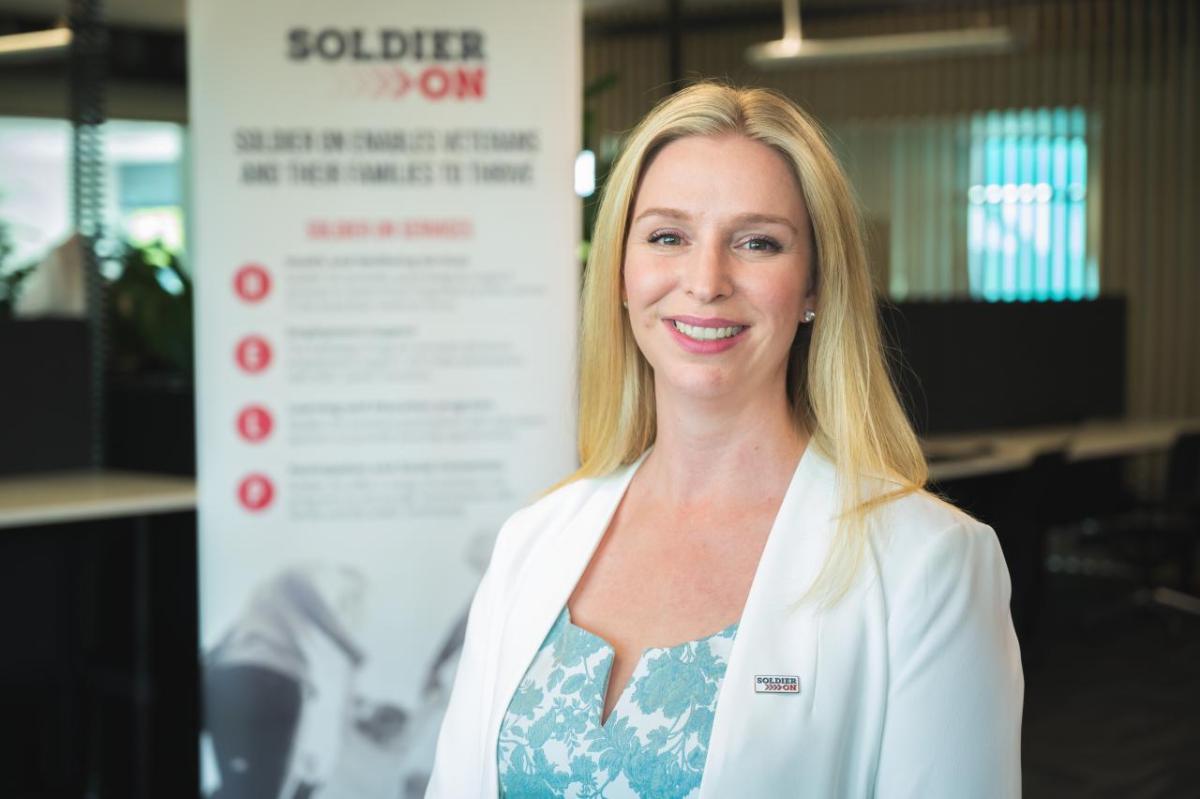 Defense personnel are often unsung heroes—potentially putting their lives on the line to serve their communities. Giving back to those who choose to serve, or are transitioning out of the armed forces, is clearly the right thing to do. We're proud that Cisco Networking Academy partners with organizations around the world looking after the unique needs of current and former military service people.
Training-up down under
Soldier On is a not-for-profit organization delivering support services that enable current and former Australian Defence Force personnel—and their families—to lead meaningful civilian lives. It does this by providing psychology support services, employment support, education programs, and community-building activities.
Amy Cooper, CEO of Soldier On, is particularly aware of those needs—her father-in-law and partner are respectively former and current Australian Defence Forces personnel. Amy also sits on the Royal Commission into Defence and Veteran Suicide reference committee, which gives her an even greater insight into the challenges facing current and former veterans and their families.
In Australia, a Royal Commission is a public hearing, independent of government, with broad powers to summon witnesses or seize documents and receive public submissions. The Royal Commission into Defence and Veteran Suicide was established in 2021 to inquire into systemic issues and risk factors relevant to veteran deaths by suicide, or other lived experience of suicide risk factors, and to provide a systemic analysis of the contributing factors. To date, the Commission has received more than 4,000 submissions.
Unique challenges
"One of the interesting pieces that have come out of the Royal Commission is the fact that around 80 percent of the veterans go on to have really successful civilian lives," says Amy. "Unfortunately, 20 percent face really significant challenges."
She says this is significant because an increasing number of service people are transitioning out of the armed forces. "Those numbers have traditionally tracked around the 5,000 mark," she says. "This year it's anticipated it will be closer to 7,000 people making that transition, and that number has risen over the last three years."
"We're also seeing trends with younger veterans discharging, so from an increased number from 25-year-olds right up to mid-30s, which changes the nature of the support that might be required for transitioning veterans."
Soldier On is supporting around 11,000 service people, veterans, and their families this year, with programs designed to aid with health and wellbeing, employment support, and education, as well as helping make connections within the community.
Values-driven
"What attracts people to serve their nation is often very values-driven," says Amy. "It's about being able to serve and support the community and often they're looking for roles that have that same altruistic service or are an intrinsic value to them."
"Cisco Networking Academy is a strong part of our mission, particularly for our veterans and family members to thrive," she says. "It is really focused on that positive aspect of being able to offer practical support through a range of education opportunities that the partnership provides… the courses have been a great opportunity to get many of our participants into the IT industry."
"The very nature of the program, being very skills directed, provides good options for participants as they balance serving, or starting to think about that transition time, which is often a very busy time with relocating," says Amy. "I think that's a tremendous investment in veterans and their families."
Helping veterans around the world
Soldier On is not alone in its mission to help veterans transition into new careers. In the UK, TechVets is another Cisco Networking Academy partner that helps more than 20 people per month to start new careers in IT. TechVets was founded to address a fast-growing skills gap with the rise of tech, and a national issue with unemployment and underemployment within the British Military Forces community.
And in the US, Cisco—which has consistently been recognized as a Top 10 Military Friendly Employer—has a range of veteran programs to assist veterans transitions into meaningful IT careers, including Onward to Opportunity, a program run by Syracuse University's D'Aniello Institute for Veterans and Military Families (IVMF) to help service members, veterans, and spouses on their journey to meaningful employment after military service.
IVMF is also a Cisco Networking Academy partner, dedicated to serving military personnel and part of CyberVetsUSA, a fully-sponsored "veterans-first" workforce development initiative, do amazing work helping veterans transition into in-demand tech jobs.
Cisco also runs CX Apprenticeship Programs in the US and India to develop networking skills for non-traditional candidates leading to the opportunity to interview for the highly technical, customer-facing role of a Technical Consulting Engineer in Cisco's Customer Experience organization. Around a third of the current cohort are veterans.
Cisco Networking Academy success stories
In France, Arnaud found he wasn't academically-inclined and joined the Army, where he realized that his colleagues' lives depended on reliable communications. After serving his country, Arnaud knew his future was in IT, and after undertaking Cisco Networking Academy training now works for a French ISP as a Network Engineer.
Vanessa was in the Brazilian Army while doing postgraduate studies in Computer Networks. Unfortunately, that knowledge wasn't required for her job. After leaving the Army she became interested in cybersecurity, eventually taking the CyberOps Associate course with Cisco Networking Academy and landing a job as a cybersecurity analyst.
Michael joined the fire service to contribute to his community, but was called up twice to serve in Iraq. An injury ultimately ended his firefighting career, leading him to pursue a career in cybersecurity incident response. Through Cisco Networking Academy training, Michael has found a new passion in the field, driven by his commitment to service and continuous learning.
Transition to tech with
View original content here.